HRSim
plifie

d,

for Modern business.
Elevate HR with HRSimplified. Our platform centralizes HR data, streamlines processes, and manages people, projects, and performance.
|   Join more than 2500 happy customers.
Join more than 2500 happy customers.
What you'll gain access to
Streamlined HR Processes & Cost Reduction
Streamline HR processes and reduce costs with our comprehensive solutions. Focus on strategic initiatives while our platform takes care of manual tasks, including AI-powered Job Descriptions, to enhance efficiency
Compliance Management & Risk Mitigation
Ensure compliance with regulations and mitigate risks through robust management tools. Maintain consistent and compliant documentation across your organization with our user-friendly interface
Reporting & Informed Decision-Making
Simplifying HR Management
Your employees can submit their leave and claims, view job descriptions, acknowledge company policies, maintain their personal data, and even complete performance self assessments and surveys, from anywhere on the People management system.
Paperless Digital Employee Files
Stop doing people management on paper, now you can upgrade your Paper Based HR processes, or outdated HR system, to an online HR management platform that includes HRIS and HRMS benefits.
People Analytics and Reporting
Reporting on your people practices have never been easier, with powerful HRIS, HRMS and Analytics capabilities the real time data on our HR software will help you make informed decisions when you need to.
Some Brands We Work With
Some of HRSimplified satisfied customers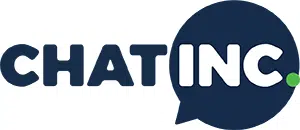 Trusted by Leading Organisations
Michael
2023-10-09T14:32:05+02:00
82%
Of marketing agencies lack integrated HR and Project Management tools
Michael
2023-10-09T14:29:20+02:00
75%
Of new Businesses don't have Job Descriptions
Michael
2022-12-14T08:12:35+02:00
80%
Small Businesses are able to scale because of systems
Michael
2023-10-09T14:32:05+02:00
82%
Of marketing agencies lack integrated HR and Project Management tools
HRSimplified Simplifies Your HR and People Management
Implement an Online People Management System with HRIS and HRMS, in only 5 minutes. Start out by using the people software while the HR system takes care of the rest. You don't need experience in Analytics or any complicated setups. With our HR Software it's possible to reduce your HR overheads by as much as 75%.
We Enable High Performing HR Teams
With the correct Online HR Software, your HR team can reduce their workload by 50%
We Increase Employee Retention
With Employee Self Service available to all employees with streamlined approval processes, employees are happier.
"HRSimplified Genus is arguably the most user friendly People Management solution on the market, their ability to simplify complex HR processes is astonishing. Built by keeping the unique needs companies in mind, it represents the future of HR Tech, driven by Online HR Solutions."
Elmen Lamprecht @ COGO People Analytics
Founder at COGO People Analytics
Lets talk Online HR Software
Complete the form so we can setup a call to discuss your People Management needs. What are you waiting for? You can have HRSimplified up and running in just 5 minutes!
"HRSimplified Genus has helped us take the admin out of People Management. Meaningful reports and safe storage of employee information. Overall great service and always looking to improve and innovate their product."
Amelia Samuels