Some Brands We Work With
Some of HRSimplified GENUS satisfied customers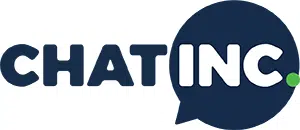 Trusted by Leading Organisations
Michael
2022-12-14T08:12:35+02:00
80%
Small Businesses are able to scale because of systems
Michael
2022-11-25T11:14:17+02:00
1 min
Time it takes a Employee to get leave approved
Michael
2022-11-25T08:50:01+02:00
3-years
The Average time to implement an New HRIS System
Michael
2022-12-14T08:12:35+02:00
80%
Small Businesses are able to scale because of systems
HRSimplified Simplifies Your HR and People Management
Implement an Online People Management System with HRIS and HRMS, in only 5 minutes. Start out by using the people software while the HR system takes care of the rest. You don't need experience in Analytics or any complicated setups. With our HR Software it's possible to reduce your HR overheads by as much as 75%.
We Enable High Performing HR Teams
With the correct Online HR Software, your HR team can reduce their workload by 50%
We Increase Employee Retention
With Employee Self Service available to all employees with streamlined approval processes, employees are happier.
"HRSimplified Genus is arguably the most user friendly People Management solution on the market, their ability to simplify complex HR processes is astonishing. Built by keeping the unique needs companies in mind, it represents the future of HR Tech, driven by Online HR Solutions."
Elmen Lamprecht @ COGO People Analytics
Founder at COGO People Analytics
Lets talk Online HR Software
Complete the form so we can setup a call to discuss your People Management needs. What are you waiting for? You can have HRSimplified up and running in just 5 minutes!
"HRSimplified Genus has helped us take the admin out of People Management. Meaningful reports and safe storage of employee information. Overall great service and always looking to improve and innovate their product."
Amelia Samuels