Features
Step out of the 'It doesn't have everything I need' HRM dark ages with features developed by the HR-A-Team who love HR people.
Employee Self Service is:
Simplifying HR Management
Simplified leave workflows that uncomplicate all 5 leave types. Submit, review and approve, Quick! With automated leave balances + our powerful & unintrusive alerts and notification engine. 
Additional features are available to expand the power of your HR on the platform, with modules like Performance Management and Training, Time and Attendance or Asset Management.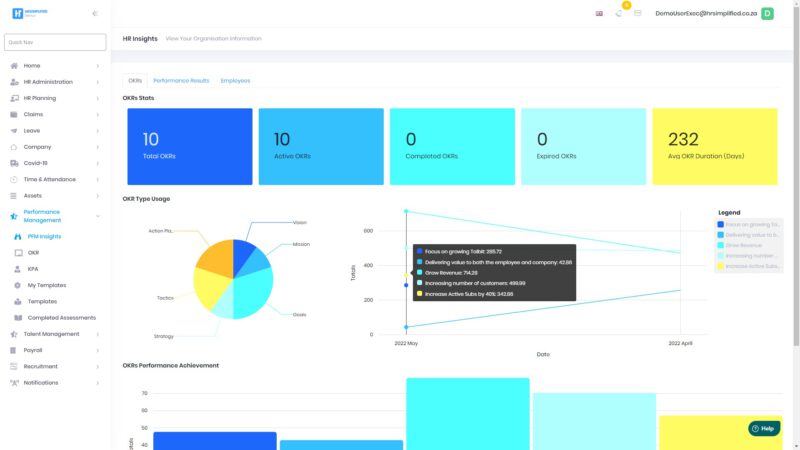 See How We Help Leading Organizations Grow.
Michael
2021-09-22T11:31:29+02:00
80%
Small Businesses are able to scale because of systems
Tired of kicking tires? Get the answers you want fast.
Set up a call or schedule a live demo. Get the online HR solution that saves you time & money and helps you keep people by managing them, just right.
"HRSimplified has helped us take the admin out of HR. Meaningful reports and safe storage of employee information. Overall great service and always looking to improve and innovate their product."
Amelia Samuels