Simplifying HR Management
Simplified leave workflows that uncomplicate all 5 leave types. Submit, review and approve, Quick! With automated leave balances + our powerful & unintrusive alerts and notification engine. 
Digital Employee Files and Online HR
Being able to access your HRIS data when you need it, where you need it, accurately, Always! With digital cloud-based employee files that never-ever go missing.
HR Toolkit for Professionals
Vital out-of-the-box insights and reports, You don't pay extra for! Access & view leave liability, employee numbers, movement reports, and much more at a glance.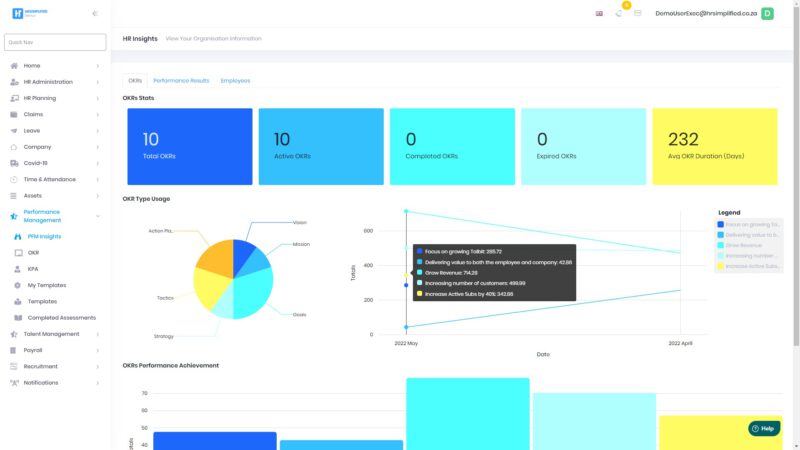 See How We Help Leading Organizations Grow.
See what our other clients say about us here
Michael
2023-10-09T14:32:05+02:00
82%
Of marketing agencies lack integrated HR and Project Management tools
Tired of kicking tires? Get the answers you want fast.
Set up a call or schedule a live demo. Get the online HR solution that saves you time & money and helps you keep people by managing them, just right.
"HRSimplified has helped us take the admin out of HR. Meaningful reports and safe storage of employee information. Overall great service and always looking to improve and innovate their product."
Amelia Samuels